Welcome to White Pine Berry Farm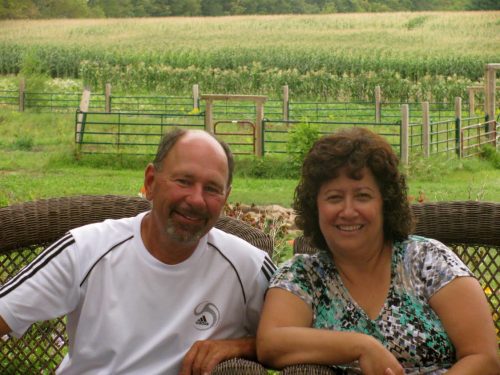 White Pine Berry Farm started in April  2012. Since then, we've grown strawberries, raspberries (red, black and gold), and blueberries.  Other fruits and vegetables such as currants, rhubarb, asparagus, and some fruit trees have been added.
Plans are to continue adding more, including plum trees and Hawaiian ginger, along with more varieties of strawberries and raspberries. We concentrate on being a U-pick fruit farm, but have jams and jellies available too.
White Pine Berry Farm is owned and operated by Greg and Irma Zwald. After 40 years in the dairy farm business, they decided to begin a new chapter in life and White Pine Berry Farm was born.
Married since 1982, Greg and Irma have three grown children, Tanya, Stephanie (and husband Jason), Andrew (wife Kim, and daughter Peyton). Greg grew up in Minnesota and Wisconsin, but Irma grew up in El Salvador, and has lived in the U.S. since 1980. Currently, she works at Western Wisconsin Health as a medical assistant and Spanish interpreter.
It is a joy to have families come to share the farming experience with us.
Intro Video to White Pine
Click image below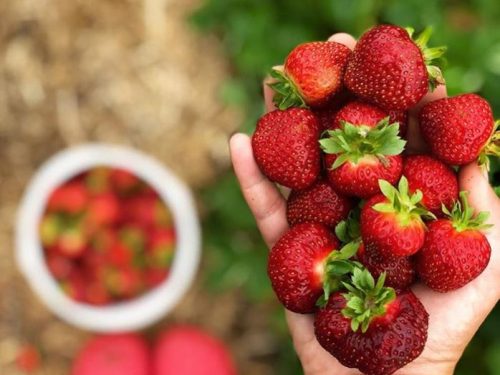 Find out what we've been up to from upcoming events to great new recipes!
We are excited to announce we are working with Agave Kitchen from Hudson Wisconsin this year as the sponsor of our Corn Maze! Corn Maze and Pumpkin Patch Hours: Tuesdays/Thursdays:
Strawberry Season is winding down… Kind Of. ?!? Did you know ?!? We still have a variety of strawberries that we haven't even started to pick yet? Malwinas! These should