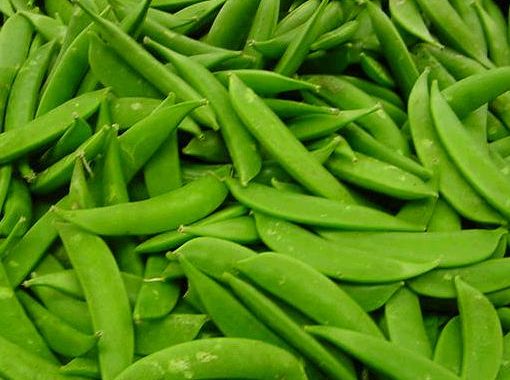 With all the hype around strawberries in June, we have to pause and remember what a treat edible pea pods are!
When I was young, we only grew peas that we had to shell. And in my early-20s, I first experienced edible pea pods eating stir-fry at a Chinese restaurant. I fell in love with them! Stir-fries are probably my favorite way to eat prepared pea pods, but the crunch of a fresh pea pod in a garden salad or just-picked sure is satisfying.
The edible pea pods should be ready for picking this Saturday, June 24 (the same day as the Strawberry Shortcake Social).  A u-pick quart of pea pods is $3.