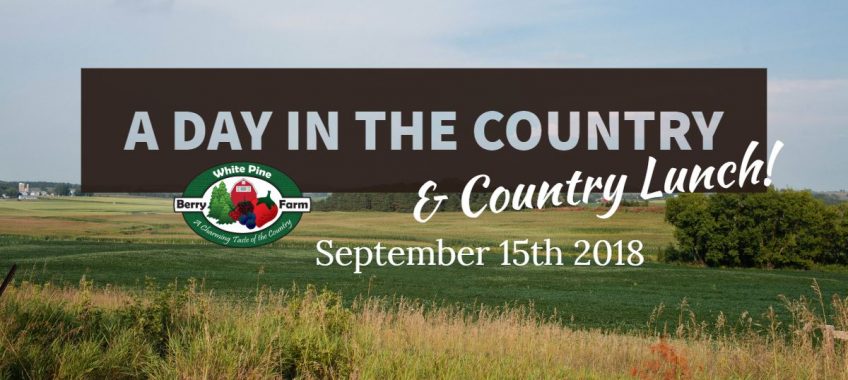 We are teaming up with three other local farms to provide a new event – A Day in the Country. Tour as many of the participating locations below as you like!
White Pine Berry Farm: 9am – 6pm
Wagon Rides, Corn Maze, Pumpkin and Raspberry Picking, Sweet Corn
Lunch will be available from 11:30-1:00, but ADVANCE TICKETS ARE REQUIRED – Click here to purchase

Adult Lunch: Grilled chicken, garlic mashed potatoes, corn on the cob, Italian pasta salad, cut fresh fruit, buttered roll, coffee and punch ($20)
Children's Lunch: Hot dog, chips, chocolate milk, water or pop ($5)
Wolf Honey Farm: 9am – 4pm
See how honey is removed and bottled, learn about bees and honey
See other products made Read More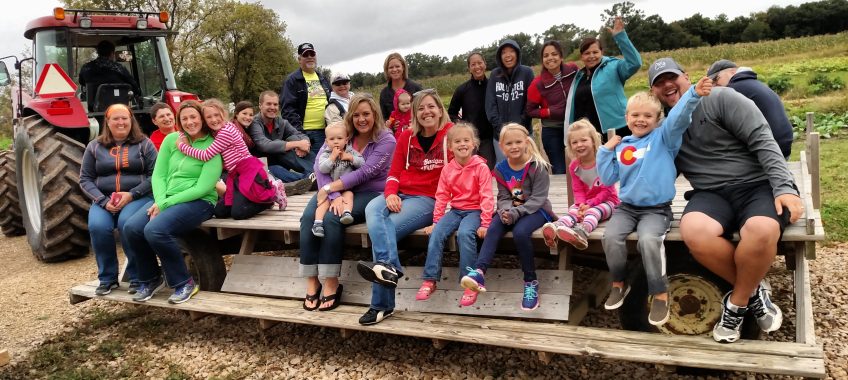 It is our joy to host weddings at White Pine! We love that our home will host some of your most treasured memories. We've compiled some frequently asked questions and answers to help you as you search for your wedding venue.
What does the hosting my wedding at WPBF include?

Full access in the barn (main level, balcony, basement level) and the grounds surrounding the barn
Tables and chairs to seat 250 people
2 portable restrooms (1 handicap accessible) and 1 portable hand wash station
Nearby fire pit (as long as there are no burn restrictions)
We have some decorations available (twinkle lights, draped tulle fabric, a few wood table covers, burlap and lace runners, birch wood stands)