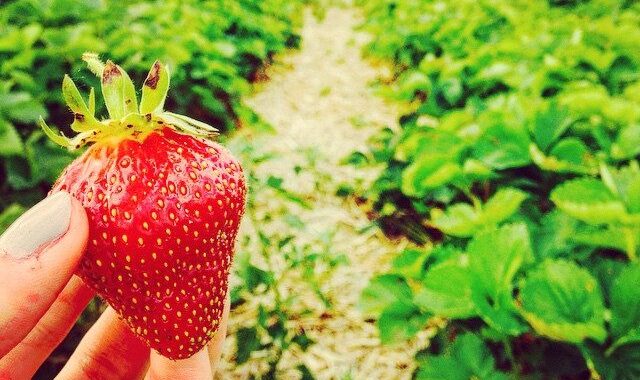 Strawberry Season has Arrived!
We will finally be open for the Strawberry Season tomorrow – Tuesday 6/25.
We will have limited hours the first week as follows:
Tuesday (6/25) – 8AM-12PM
Thursday (6/27) – 8AM-7PM
Saturday (6/29) – 8AM-7PM
**Note: We may become picked out at any day or time due to demand. ALWAYS check facebook and/or the website to check on the patch before heading out. We will update if we are picked out and closed for the day**

Dont forget Saturday is also Strawberry Shortcake Social 11AM-3PM
Come get lunch, and a yummy desert! We will be serving hot dogs, brats, strawberry shortcake, and ice cream
of course with all the toppings including White Pine Berry Farm berries!
Picking will be available before and after the event hours!