We once again have beef available at the farm! 
We have one steer that will be ready the last week of February (expected to be 1,000lb) and another two that will be ready later this spring. (expected to be 1,200lb)
The best way to reserve your quarter is to send us a message on Facebook, but you can also send us an email at berries@whitepineberryfarm.com.
Here is all the info for this year: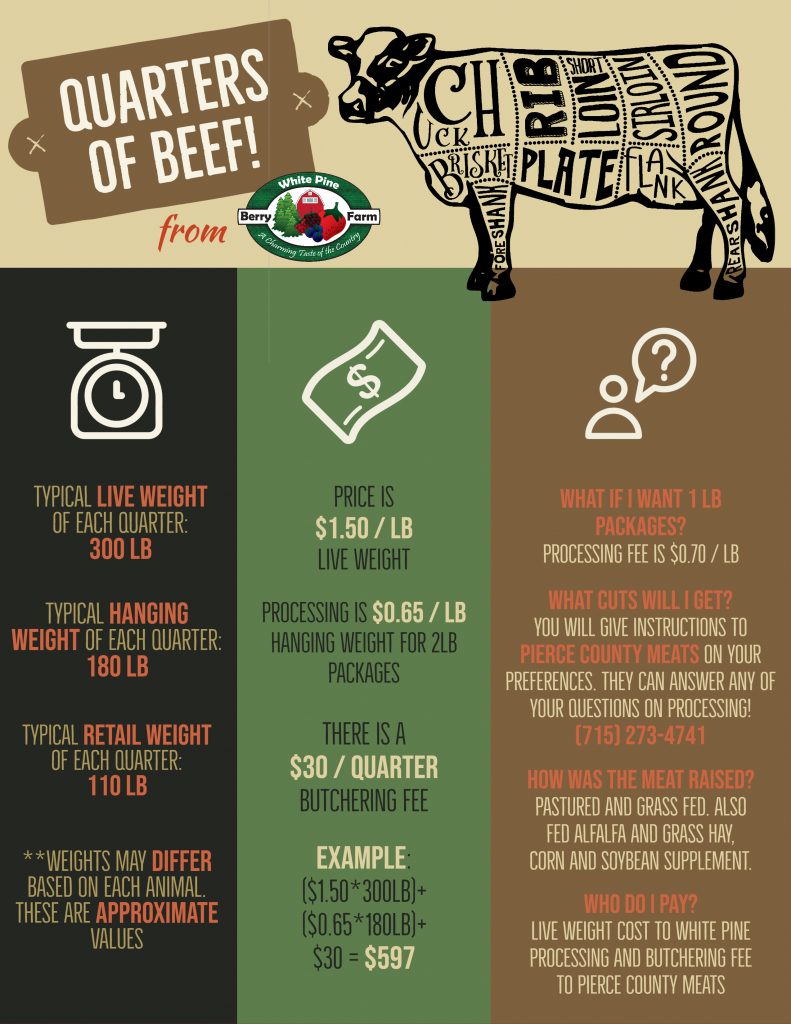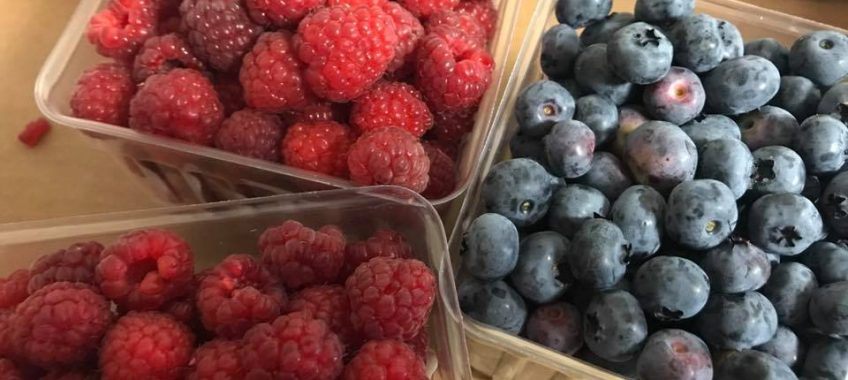 Strawberry Season is winding down… Kind Of.
?!? Did you know ?!?
We still have a variety of strawberries that we haven't even started to pick yet? Malwinas! These should be in PRIME picking in the next few weeks – so keep an eye out for updates.
Raspberry Picking
Some Raspberries have started to ripen, but each day has different availability due to conditions and demand. So always check the current conditions post on Facebook before heading out to the farm. PRIME picking should be week of the 15th!
Blueberry Picking
Just like Strawberries, Blueberries start with a few HUGE berries scattered throughout the field. Picking is available, and will only get better. More and more blueberries Read More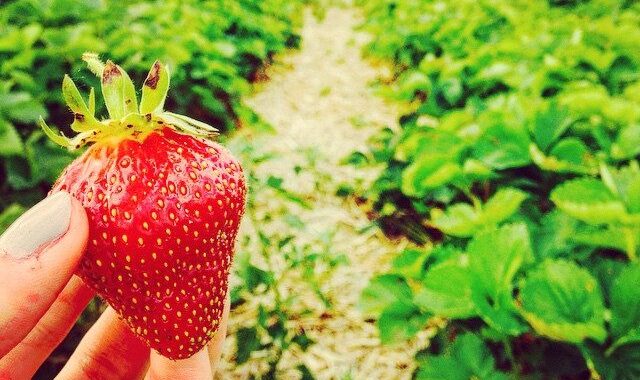 We will finally be open for the Strawberry Season tomorrow – Tuesday 6/25.
We will have limited hours the first week as follows:
Tuesday (6/25) – 8AM-12PM
Thursday (6/27) – 8AM-7PM
Saturday (6/29) – 8AM-7PM
**Note: We may become picked out at any day or time due to demand. ALWAYS check facebook and/or the website to check on the patch before heading out. We will update if we are picked out and closed for the day**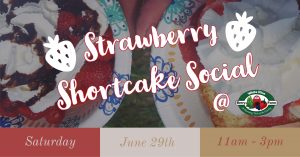 Dont forget Saturday is also Strawberry Shortcake Social 11AM-3PM
Come get lunch, and a yummy desert! We will be serving hot dogs, Read More