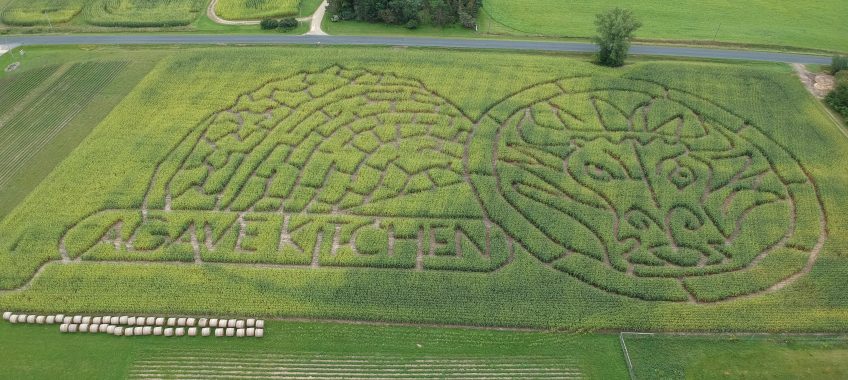 We are excited to announce we are working with Agave Kitchen from Hudson Wisconsin this year as the sponsor of our Corn Maze!
Corn Maze and Pumpkin Patch Hours:
Tuesdays/Thursdays: 9AM-2PM
Saturdays: 9AM-6PM
Sundays: 1PM-5PM
There is no entrance fee* to the farm. For the Corn Maze we charge $7 for Adults, $5 for ages 3-12, Under 3 is free!
*Entrance fee is collected on Fall Family Days, which includes the Corn Maze, see prices below.
A Day in the Country
September 14
Our opening day for the Corn Maze also falls on a special day designed to help you enjoy "A Day in the Country"
We are teaming up with 3 other local farms to provide you a Read More