COVID-19 U-Pick Berry Season Update
At 
White
Pine
Berry
Farm
 we recognize there is a spectrum of feelings and thoughts everyone has towards the current Global Pandemic.
During the 2020 U-Pick Berry seasons we are striving to make everyone feel safe and comfortable during their experience on the farm. If at any time you have any concerns or special requests please let us know and we will strive to accommodate.
We are excited to be able to offer you produce only touched by your own hands!
What can you expect to see at the farm?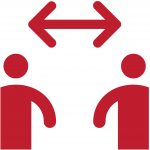 Reminders for Physical Distancing

We encourage each group to stay 6′ or 2 strawberry rows apart at all times. A portion of our fields will be a "strict physical distancing" field. This area will use a flag system. A flag will be placed where the first customer completes their picking. The next customer will start at that location in the row. All ripe berries must be picked in this area to ensure enough supply for everyone. This system will assure you no one else has picked in the area before you on the same day.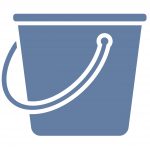 BYOB

Flats will be available for your use, but we encourage you to BYOB – Bring Your Own Bucket! We will not be weighing containers before you pick. Our scales are tared for ICE CREAM PAILS. Heavier containers may result in a small increase in the weight of your purchase.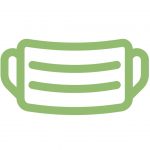 Customers will not be required to wear a mask
Unfortunately, it is not safe for our employees to wear masks for extended periods in the heat we often see during picking season. However we will wear them for special requests and when in close proximity to customers.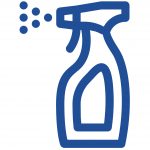 Increased Cleaning Routines
Each common surface you may encounter will have an increased amount of cleaning each day.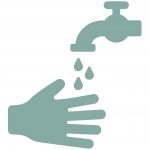 Additional Handwashing Stations

There will be additional handwashing stations throughout the farm. Not only at the restrooms.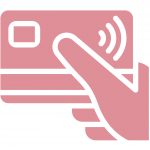 New Contactless Checkout

Customers will place their own flats on the scale for weighing. We have invested in a system to allow you to insert your own card, or use a contactless payment. We will still accept cash and checks.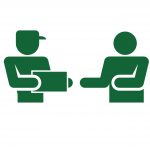 Contactless We-Pick Strawberry Flats Available

We recognize some of our customers will want contactless options for pre-picked berries.
All pre-picked orders will be ordered via our online store this year!
When ordering your pre-picked flat, if you indicate "contactless" we will pick your flat early in the morning with a mask and gloves. When you arrive simply call 715.222.2946 and someone will bring your flat out to your car.