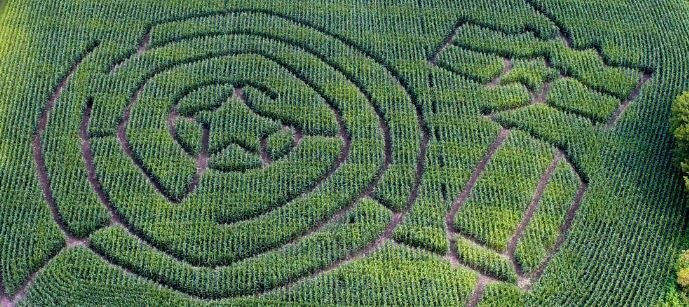 Corn Maze Weekend Discounts
Our fall season is so much fun at White Pine Berry Farm! Not only do we have fall raspberries for picking, but we have squash and a great big pumpkin patch. It's so fun to watch kids running across the patch to find "their" pumpkin to claim as their favorite.
But the crowd-favorite during our fall season is the annual corn maze. This year, the theme is "Superheroes" and it won't disappoint! When you come, you can either use a map to try and find every nook and cranny, locate all the hidden trivia answers, or just run free!
We have a couple of WEEKEND DISCOUNTS coming up to make the corn maze even more fun and family-friendly.
BRING A FAMILY WEEKEND: Saturday and Sunday, 10/14 – 10/15
For every family that brings another family to go through the corn maze, everyone from both families will receive a $1 discount off each entrance fee!
HALLOWEEN COSTUME FUN: Saturday and Sunday, 10/21 – 10/22
Get pumped for Halloween! Anyone who goes through the corn maze in full Halloween costume will get $1 off their individual entrance fee!