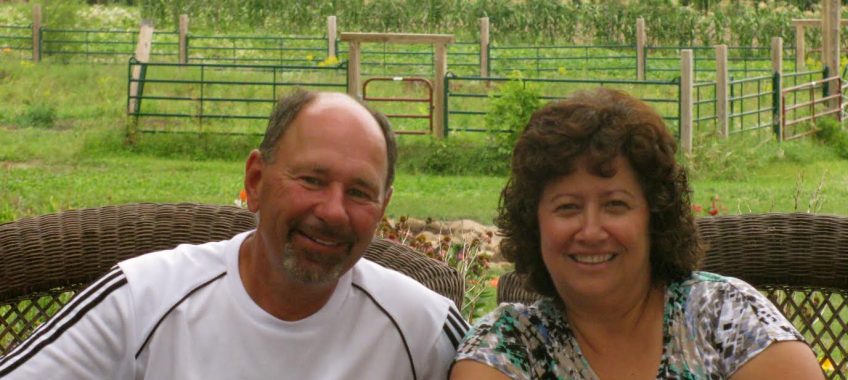 A New Year at White Pine Berry Farm
What a wonderful year 2017 was. We have enjoyed having so many of you come out to pick fresh berries and get other produce, too. We were blessed with some good weather and had nice crops of all the berries. The strawberries and raspberries did very good, but this was the first year we had a significant crop of blueberries. They are slow growing, but are looking good. Currants are also growing in popularity and we will be planting more of them next year. We will have a new variety of strawberries for you to try called Malwina – it is a later variety. I really liked the flavor on the ones we tried this year.
Some of you know we have had deer eating our blueberry plants and our apple trees for these past years. The Department of Natural Resources has helped finance a deer fence around some of our property. Over 100 fruit trees have been killed by deer in these past 5 years, so we are excited about the fence keeping deer away from the plants.
The Hungry Turtle is a cooperative in Amery, WI of which we are members. Our coop has purchased a lot of produce from us this year, especially raspberries, sweet corn, butternut squash, Galeaux Pumpkins (they are delicious edible pumpkins even though they are kind of ugly), and ginger. If you ever get a craving for some great food with some new twists, check out the Farm Table restaurant in Amery. The owners have helped get the coop going and use lots of locally produced food.
Our children and their spouses have been a great help to us this year. Strawberry Shortcake Day and Fall Family Day, along with the corn maze would not be possible without them. We also want to thank all of our employees. So many wonderful young people helping out and from your comments, they were kind and caring.
I could go on and on, but now, we wish you a Happy New Year. Thanks for the good memories.
Greg and Irma